Parker is 5 months old today.. WOW!! I can't believe it, it seems like yesterday that I was posting his ultrasound pictures on here! Here pictures of him a couple days ago at the park! He loves to swing!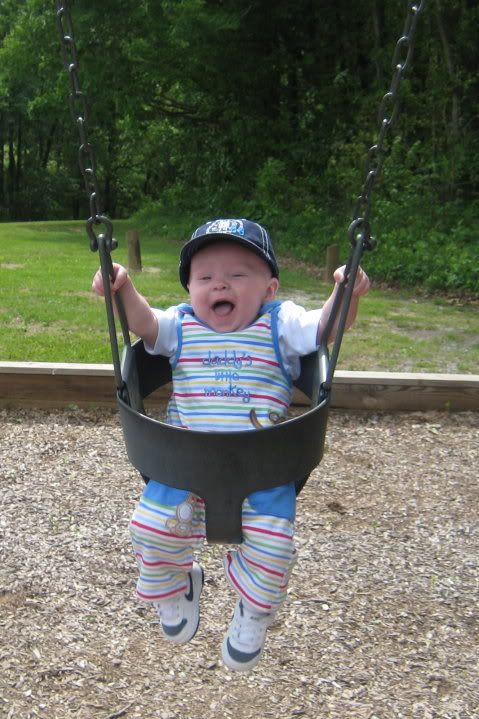 I know I never made an Easter post, but here is Parker with the easter bunny!
And here he is dying his first Easter egg!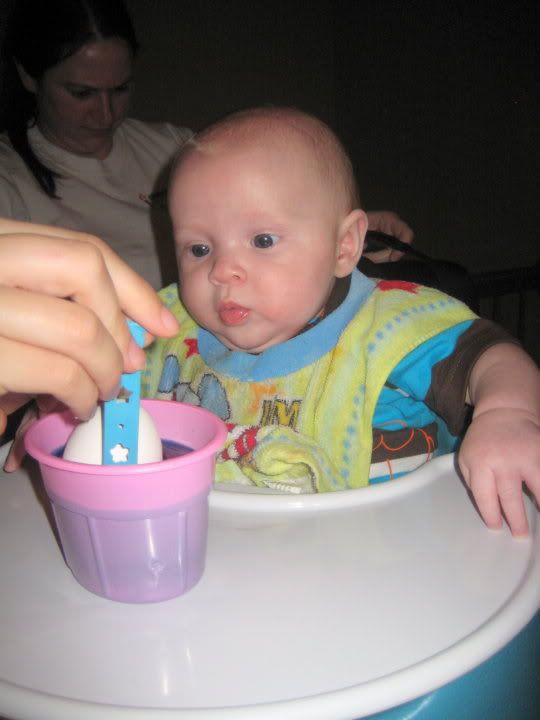 I graduate from college in 11 days... it flew by faster than I ever could have imagined! I am so excited to be done, but then the job hunt will begin!! Wish me luck =)