Saturday, December 8, 2012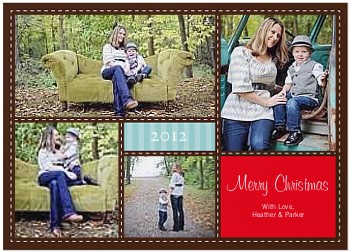 Stitched Memories Christmas

Monday, December 3, 2012

I can't believe I have a big THREE year old! =) He had such a good Thomas the train birthday party, and today he got to take cupcakes to school for all of his friends, too.
Today I asked him if he had a good birthday and he said "Yeah, yeah, my birthday, my trick or treated!" haha I guess he associates gifts (treats) with Halloween, still. We are so thankful that we have some many friends and family that love us and came out to wish him a happy birthday!
Sunday, November 11, 2012
We met my sister, brother-in-law, and adorable nephew at the Children's Museum in Indianapolis, IN. It is conveniently located pretty much halfway in between Benton, IL and Columbus, OH so it was a good place to meet. Before we went there we stopped to eat the The Spaghetti Factory, yum!! The museum was huge! It had so much stuff to do, we weren't even able to see it all.
Digging for fossils
Bumblebee
Parker and Uncle Andrew
Lifesize hotwheels car
Scuba Diver
There was a lot of cool stuff to do, but for me the most exciting part of the day was getting to love on my baby nephew. It's hard living 6.5 hours away from him, but when I do get to see him I just enjoy it that much more.