I am a college graduate! WOO HOO!! It is such a weird feeling, having a college degree, doing the whole job hunt, not having to go to school and take tests!! It's all overwhelming but I am soo glad it is over with! Here is a picture of me at graduation!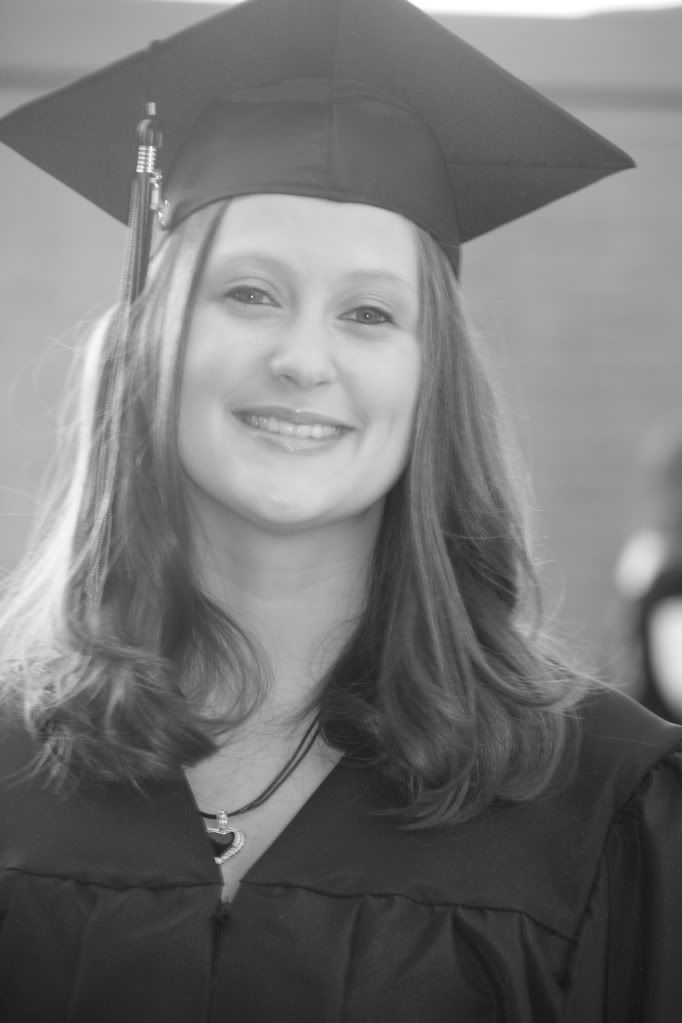 Well, Parker went swimming for the first time on Monday! We went to Lindsay's pool and they had just filled it the day before so the water was soo cold, but Parker still loved it! Good thing because he starts swimming lessons in June! Here are some pictures of his first swim.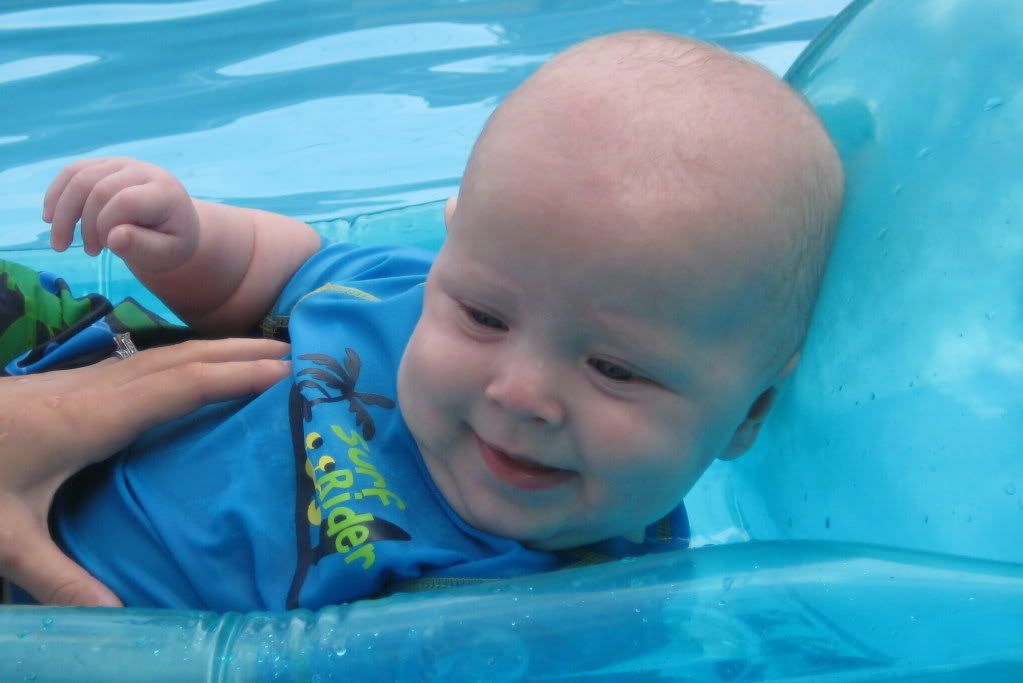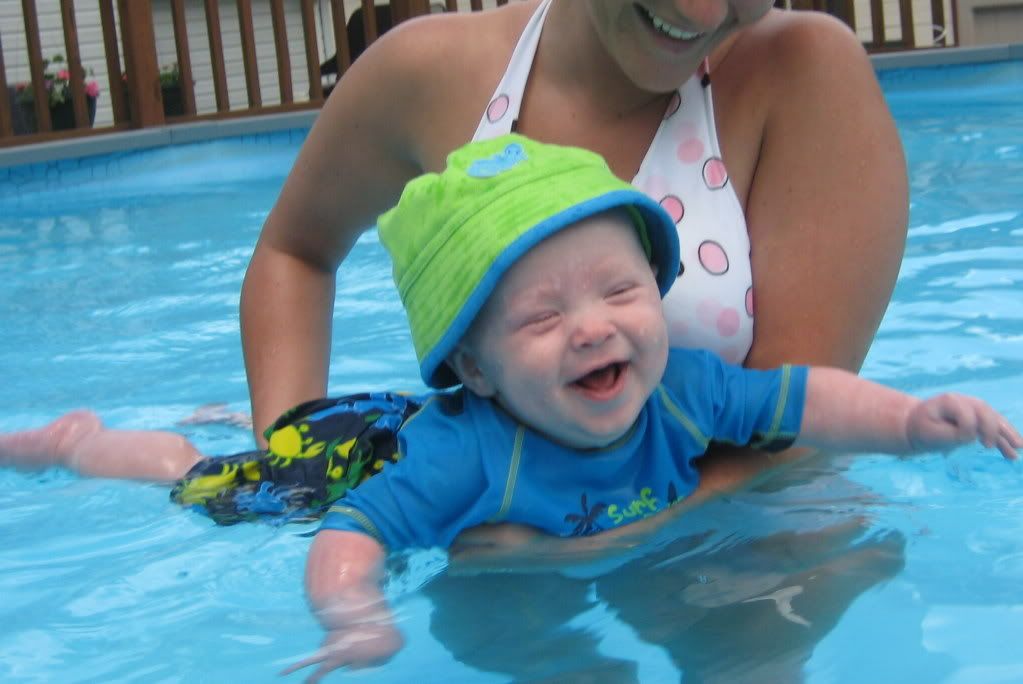 And I even took a little video!
He is such a good baby, I am so blessed!